Group 3 Photos from 2019 RLC Youth Puerto Rico Service Trip
Saturday, June 22, sixteen RLC Youth high school students flew to Puerto Rico to spend a week helping with ongoing work of hurricane recovery. Our youth and faith mentors divided into three groups and to help with repairs to homes, roofs and helping restore living spaces for residents.
Group 3 included five youth accompanied by faith mentors Natashia George and Brad Condon. They spent the week adding a roof to a new home being built for their resident whose entire home and belongings had washed down the mountainside in Hurricane Maria.  The service project included building the supports for the roof (plates, pillars, i-beam, rafters and straps), the installation of the tin roof and installing facia paneling under the roof.  Group 3 was blessed with part-time support from the Group Mission crew to help with some of the lifting and construction expertise required.  Selected  before, during and after photos are included below.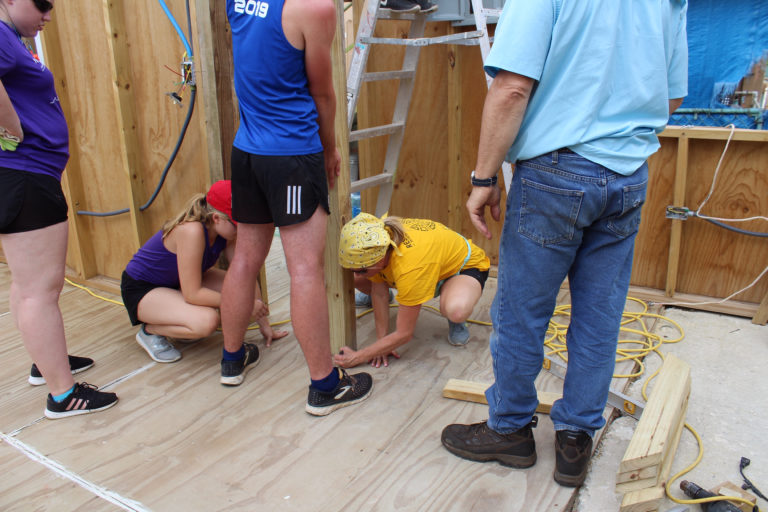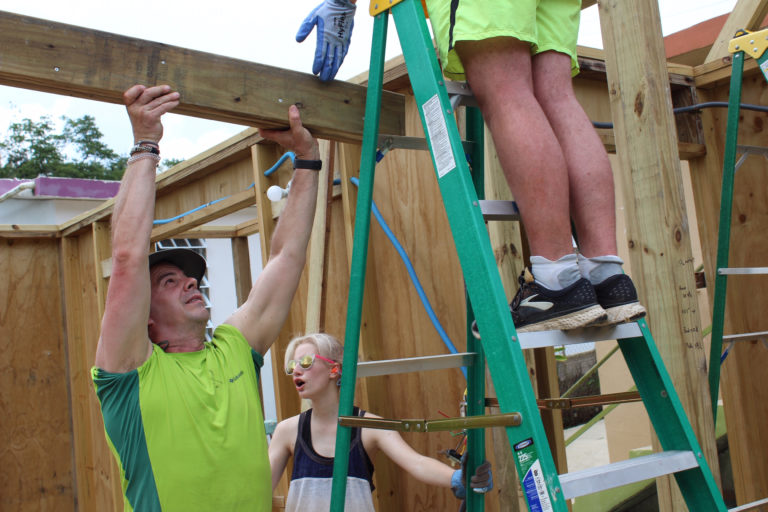 More from Puerto Rico service trip
Questions? Contact Pastor Ryan